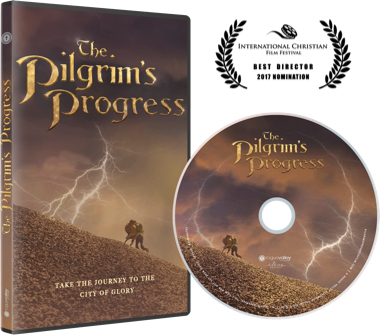 If you haven't seen this yet, it is a great movie done on a very small budget. This was originally written as a play and was going to be done for our church's VBS (vacation Bible school.) There were scenes that they decided to best film since it would have been almost impossible to get all the actors in each day for 4 days. As the filming progressed they decided best to film it entirely, which then turned into the movie we have now.
Go here to order a copy to show your church, your family, use for a VBS, or Sunday school class: Pilgrims Progress Film
Some of our children had parts in this film, but I am seriously not trying to be biased, it is a good movie!